About Me
I'm not sure if you're like me (there's an existential musing, now isn't it?) but I find it difficult to talk about myself. I typically revert to the things I do or the people in my life to define me and maybe that's not wholly accurate. We are those things but I'm not sure if that's "us." Since I'm reasonably sure you're scratching your head at this point I'll fall back on the facts.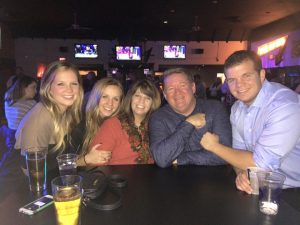 I'm a dad of three young adults (26, 23 & 22) and a spouse (28 plus years) and I live in Omaha, Nebraska. I'm a territory manager for a livestock insurance company for nearly twenty years now. I'm from a hog farm in Kearney, Nebraska, got my B.S. in Agriculture from the University of Nebraska at Lincoln and my Masters is Education-English (yes, I know the two degrees don't go together) from the University of Nebraska at Kearney. I've had a lifelong love of reading and storytelling. It's only finally at 52 that I've decided to tell some of my stories to the world.
I'm also a Christian and very involved with my church which is a relatively new thing for me. I volunteer, teach Sunday School, serve on some sort of leadershippie teams and with a team of five others, write devotions for our church, The Waters Edge, devotions page (WEdevo.com).
There's a lot more to tell about me but honestly trying to put it all down in 3-400 words isn't really fair to you or me so I guess I'm going to ask you to read on in my blog. Check out all the types of posts. I'd like to think that each one tells a little bit about me. I think our life story, who we are, is really an amalgamation of a bunch of stories.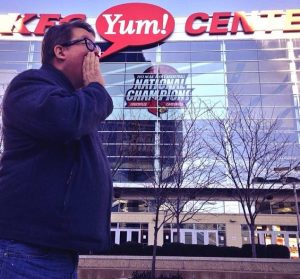 Some are big. Some are small. But they all have meaning; they're all significant in some way. It's my hope that you'll get something out of each of mine that I tell here. And I'd like to hear yours if you're willing or inclined to share them. If you don't want to share them with the world, that's okay, I get that. Please feel free to email me directly at oldegiff@gmail.com.
I'm glad you're here. I don't know you from Adam but I know you have a unique story. I hope you realize that too.
Away we go,
Doug Giffin